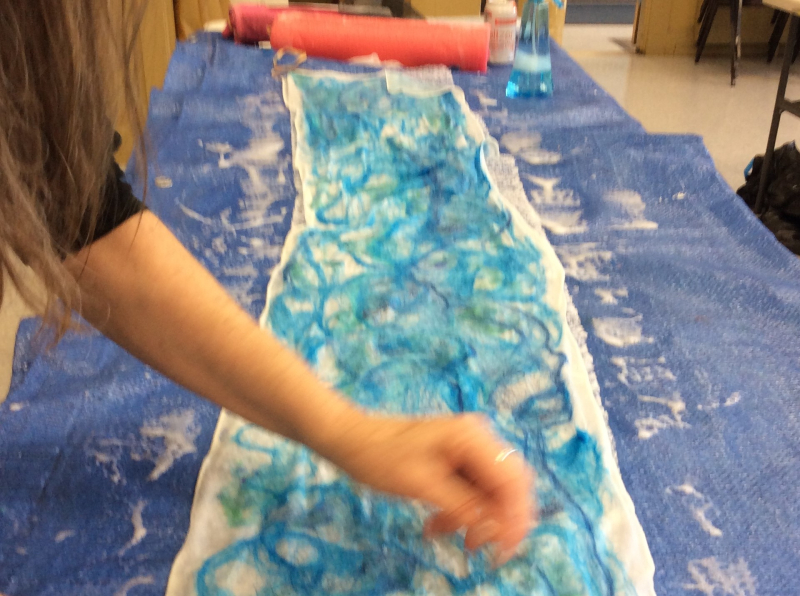 Design and handcraft your own unique scarf using silk fabric, colorful pieces of wool roving, embellishment fibers plus soap, water and lots of agitation. This wet felting technique requires some upper body strength, and during the process of agitation the loose fibers compress and interlock creating a durable, beautiful and warm material.
Please bring a $10 materials fee payable to the instructor along with an old towel, and scissors.
Suggested items are: something to drink, an apron and dishwashing gloves if your hands are sensitive to hot water and dish soap.